About Sciencedump
ScienceDump is one of the largest science facebook pages in the world. We deliver science in a fun and entertaining way to millions every week. ScienceDump does curation: using our top content partners and a crack editorial team, we cut through the clutter so our fans don't have to.
By the numbers
Sciencedump has 3,5 million facebook fans and reaches on averge 1,2 million unique people every day. Our audience is typically 30+ and from the US, UK, Austratia or Canada.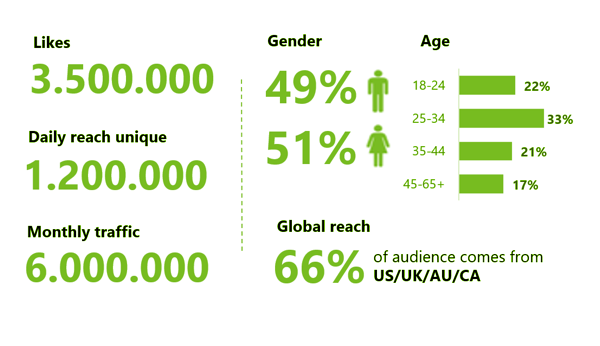 Discover the power of
influencer marketing
Give your content the reach it deserves. Get in front of our active science & tech savy audience that loves to engage with entertaining content. Drive regular traffic as a content partner.